Rustins Step & Tile Gloss Paint
Rustins Step & Tile Gloss Paint RUS/STG1R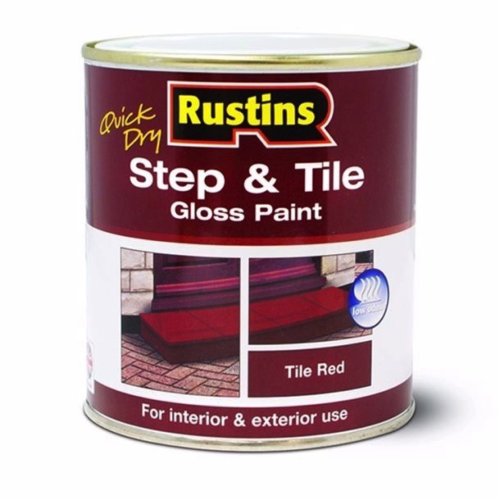 Rustins Quick Dry Step & Tile Gloss Paint is a quick drying high performance paint for use on tiles, concrete and bricks.The high-sheen finish is durable, hard wearing and weather resistant, suitable for both interior and exterior surfaces. Not for use on glazed or quarry tiles.
Red available in 250ml, 500ml, 1 litre and 2.5 litres
Black available in 250ml, 500ml and 1 litre.
Water based
Gloss finish
Interior & exterior
| Size | Price (£) |
| --- | --- |
| 250ml Red | 8.99 |
| 500ml Red | 11.99 |
| 1L Red | 17.99 |
| 2.5L Red | 41.99 |