OLFA Deluxe Rotary Cutter OLF/RTY2DX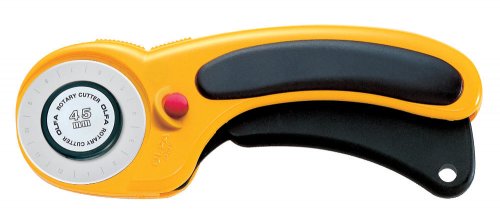 The Deluxe 45mm safety rotary cutter provides reduced hand fatigue. Featuring a dual-action safety mechanism, the blade can be retracted in and out and may also be fixed to a single position. The rolling blade is ideal for cutting fabric into shapes, strips, or even pieces for sewing. Be as creative as you like!
This item can only be sold to customers that are over 18 years of age. Credit card payment verifies a person's age to be over 18, so when submitting payment at checkout, please pay for this item by credit card. Customers that pay by debit card will be contacted for further ID for age verification purposes.