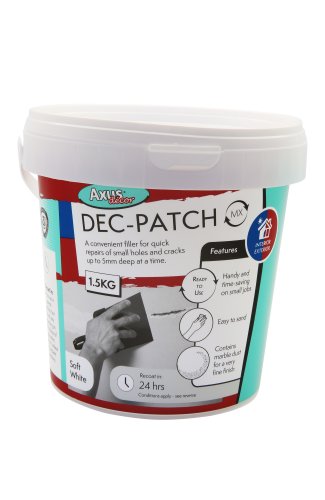 A convenient filler for quick repairs of small holes and cracks up to 5mm deep at a time.
Does not flash or remain noticeable when overcoated with two coats of most good quality emulsions.
Ready To Use
Easy To Sand
Contains marble dust for a very fine, durable finish.
ADHERES TO: Plasterboard, old paintwork, concrete, brick, cement/plaster render, roughcast, breezeblock & more.
APPLY WITH: Filling knife.
RECOAT IN: 24 hours as a general guideline, but this will vary depending on the thickness of application, nature of surface and ambient conditions.